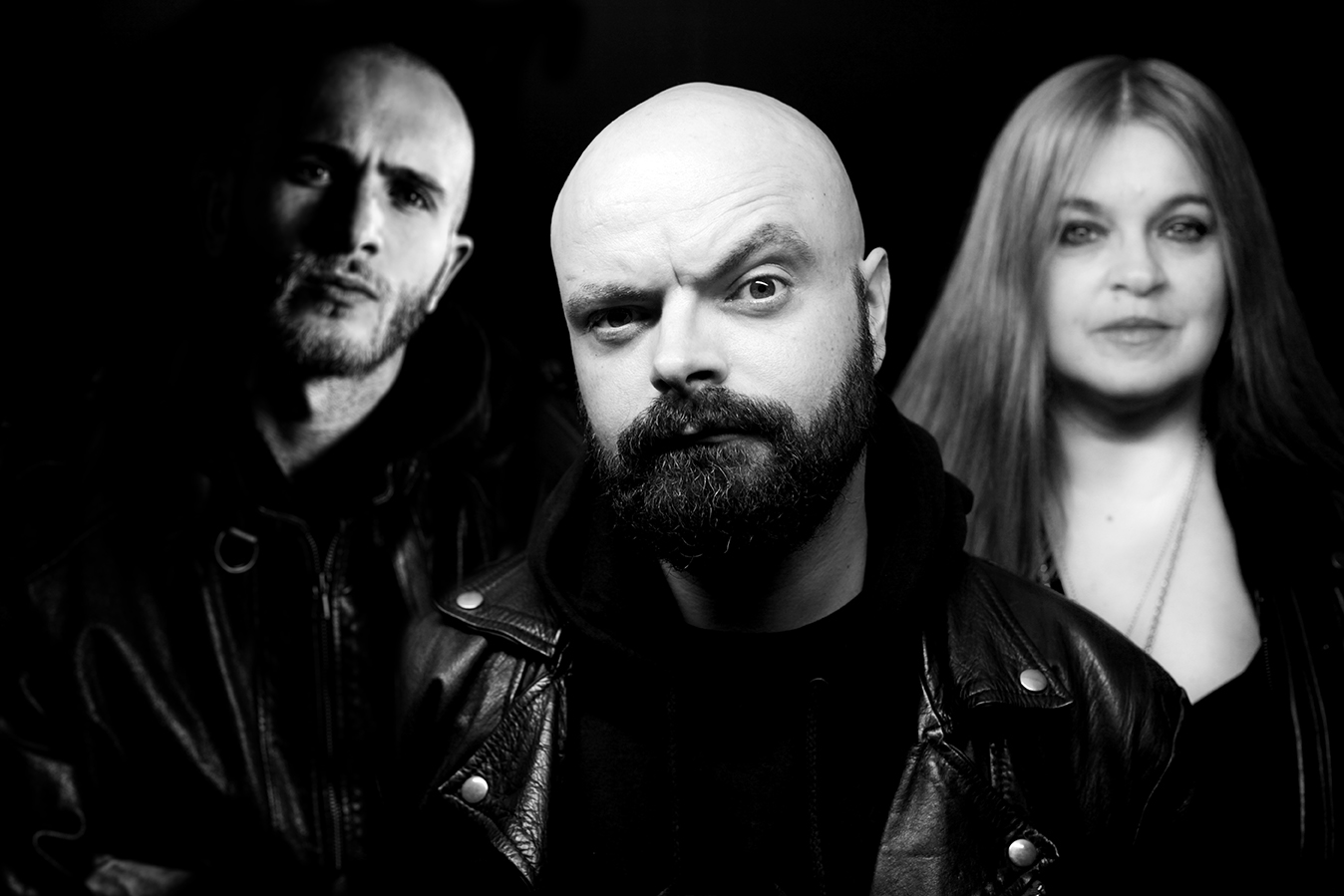 FURNAZE are a three-piece Thrash Metal Band based in London, UK. Behind their music lies a desire for the musical expression of life's frustrations, anger and aggression – construction versus destruction, in short: METAL THERAPY á la FURNAZE.
Founded by Belgian guitarist KRIMSON LE DIABLE, FURNAZE breathe new fire into thrash metal, musically reinventing the meaning of power and accuracy of performances on any stage.
The band's new album, "NONE MORE BLACK" (mixed by renowned Swedish engineer / producer Fredrik Nordström (The Haunted, In Flames, Arch Enemy) convinces with catchy riffs and melodies, blistering guitar solos, arse tight rhythms, pounding yet groovy bass lines and brutally heavy drums with machine gun like double bass attack, which results into an ultimate sonic thrash metal assault in every audible sense.
Renowned for their energetic live shows, FURNAZE continue to play to enthusiastic crowds, always giving 200%, regardless of this happening on large stages whilst touring with bands like Tarja Turunen and Obituary, at festivals (where they shared the stage with bands like Deicide, Exodus, Impaled, Belphegor, Watain, Amorphis and Morgoth) or smaller club shows.
FURNAZE USES AND ABUSES
SEYMOUR DUNCAN PICKUPS, ELIXIR STRINGS, BASS CENTRE ELITES, RANDALL AMPLIFIERS, DUNLOP GUITAR PICKS & ACCESSORIES, MXR PEDALS, AMPTWEAKER PEDALS, MOONPHASE GUITAR ELECTRONICS PEDALS, DEAN GUITARS, PHILLIPPE DUBREUILLE GUITARS, LEHLE SWITCHERS, DIAGO POWER SUPPLIES & CASES, VALVETEK REPAIRED & MODDED AMPLIFIERS, GEORGE L PATCH CABLES, PALMER SPEAKER SIMULATORS, SCHALLER FLOYD ROSE, FENDER BASSES, SWR, PREMIER, ZILDJIAN, TO NAME BUT A FEW…